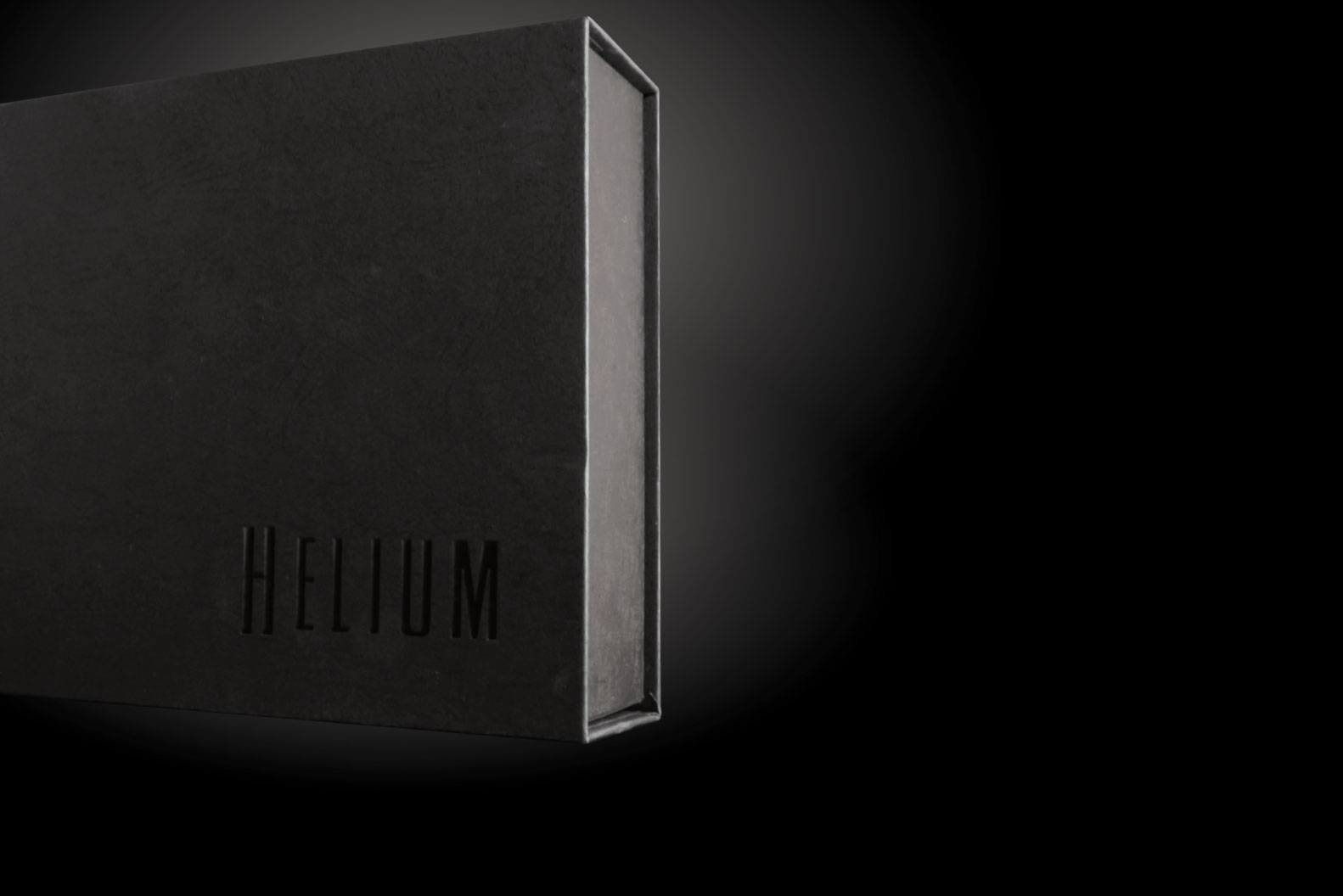 For the chosen few...
Helium Eyewear has been framing faces for nearly 20 years. During this time, Helium enthusiasts have been singing our praises making Helium the most sought after brand in the eyewear industry. With the encouragement of our devoted fans, and our love for frame making, we have created a series of limited edition frames rewarding Helium Eyewear lovers for their loyalty.

The Helium Limited Edition series of frames are designed with the quality and attributes of the Helium brand, just a bit more specialized for the most esteemed Helium collectors.
The Helium Limited Edition Kit comes with :
Helium Limited edition frame
A custom lens cloth
A Specialty eyeglass case
A registration card
PLUS, included in your kit is an eyeglass shaped charging bank as our gift for being a member of this exclusive club of Helium Aficionados.

Only 999 will be made of each limited edition style, and a maximum of 20 will be sold in your state. Be the first in your area to own one. Contact your eyecare professional for details on how to purchase.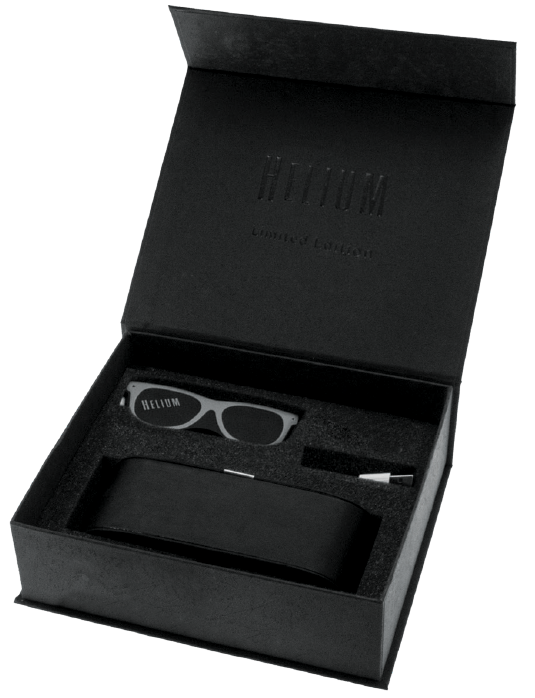 Already a Helium limited edition frame owner?